Invisalign in Greenwich
If you're looking for a highly experienced Invisalign clear braces specialist orthodontist in Greenwich who offers stunning results at great prices, we can help.
Benefit from the fact that we are the highest rated and only Gold Invisalign Provider in Greenwich thanks to the skills of our principal dentist and specialist Orthodontist, Dr Harneet Mangat (GDC 69327).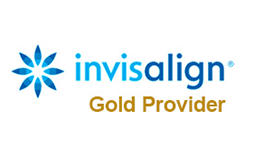 Gold Invisalign provider status means Dr Mangat has helped improve the smiles of between 21 and 40 Invisalign patients in the last 12 months.
Dr Mangat has over 20 years of orthodontics experience and is well respected within the industry. He has previously been the chairman of General Dental Council's (GDC) fitness to practice panel and chairman of the Orthodontic Specialist Group of the BOS (British Orthodontic Society).
He has also been a member of the Faculty of Dental Surgeons Royal College of Surgeons of England since 1997.
As a Gold status Invisalign provider, we are pleased to offer the latest Invisalign treatments at great prices.
Invisalign cost in Greenwich
To help keep this treatment as affordable as possible, we ensure our Invisalign prices are extremely competitive compared to other specialist Invisalign dentists near Greenwich.
| Treatment | Cost |
| --- | --- |
| Invisalign i7 / Express | From £2,000 |
| Invisalign Lite | From £3,000 |
| Invisalign Comprehensive | From £4,000 |
Please visit our fees page for our latest Invisalign prices and special offers.
Invisalign before and after example
The patient image belows shows the fantastic difference Invisalign can make to your smile and confidence.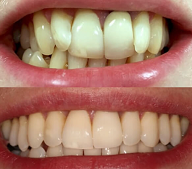 Please see our orthodontic before and after results gallery showcasing the stunning teeth straightening results we achieved for over fifteen recent patients.
The benefits of Invisalign
Invisalign is ideal for people who's teeth require straightening but who want to avoid the appearance of traditional braces. As well as the aesthetic benefits, Invisalign aligners are more comfortable to wear and it is easier to look after your teeth during treatment.
The removable clear aligners (also known as clear braces) are almost undetectable when worn, making it a more convenient and lifestyle-friendly solution than traditional alternatives.
The treatment is very efficient and works by using a series of sequential aligners to gradually reposition the teeth into the desired position over a period of time.
They are also more effective for patients with certain conditions, such as gum disease or open bites. Although it is important to wear the aligners for the specified period of time, they have the distinct advantage of being removable and can easily be taken out for special occasions.
The Invisalign treatment process
Initial consultation
Your orthodontist will initially examine your teeth to assess the best course of treatment for you. Invisalign is a very effective treatment for many orthodontic issues - but other options may be more appropriate in more complex cases.
If you are eligible for the treatment, then impressions of your teeth will be taken to enable the bespoke aligners to be accurately created.
Future appointments
At the next appointment, you will collect your new aligners and your orthodontist will advise you on how to use them. Treatment then begins and the aligners are worn every day over the course of the treatment.
Return appointments to the practice are arranged every 6-10 weeks in order for us to check progress and supply you with new aligners. Invisalign treatment usually takes between 6 and 18 months.
On completion, we will supply you with retainers to help maintain your new smile.
Orthodontics and braces review via Google Business
"I am writing this review because of how pleased I have been with the attentive and efficient service I received over 15 months of care at the Greenwich Referral practice whilst I was having my teeth straightened with aesthetic braces.
I would like to commend Nik and Simone for their kind, attentive and professional work and Chelsea for her cheerful welcome and help in booking the most practical appointments to fit in with my work schedule.
I'm a very happy customer and would recommend using this practice for orthodontic services."