Teeth Whitening in Greenwich, South East London
If you're looking for affordable 'teeth whitening near me', our expert team in Greenwich, South East London, can help deliver long lasting, stunning results.
We are proud to offer a fantastic range of the best teeth whitening treatments, that can help quickly transform your smile and boost your confidence.
Our experienced teeth whitening team
Benefit from the expertise of our highly rated cosmetic dentistry team which is led by principal dentist Dr Harneet Mangat (GDC 69327). Dr Mangat has over 28 years of extensive dentistry experience and is well respected within the industry.
He has previously been the chairman of General Dental Council's (GDC) fitness to practice panel and chairman of the Orthodontic Specialist Group of the BOS (British Orthodontic Society).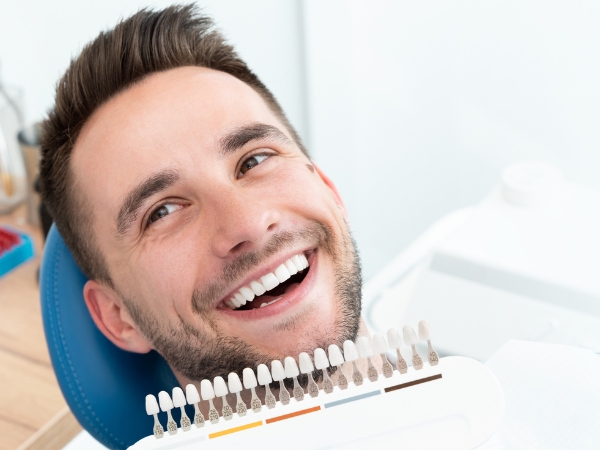 Teeth whitening in Greenwich - now easier than ever
If you're self-conscious about the colour of your teeth, you are not alone. Yellow or stained teeth are extremely common among different people. Discolouration happens naturally as we age, although this can be accentuated by lifestyle factors such as smoking or drinking coffee and tea.
Professional teeth whitening (also known as teeth bleaching) is a great way to restore the colour of your teeth, giving you a beautiful white smile that can contribute towards a more youthful and healthier appearance.
If you've been looking for "teeth whitening near me", getting a brighter, whiter smile at our Greenwich dental clinic is now easier than ever.
Why choose Greenwich Dental for whitening your teeth?
✔️ Over 250 5* Google reviews
✔️ Highly experienced team of specialists
✔️ Welcoming and modern clinic
✔️ Very competitive prices
✔️ Open late and on Saturdays and Sunday
✔️ Accepting new NHS and private patients
✔️ Experts in nervous patients
Teeth whitening prices
We keep our teeth whitening prices as affordable as possible by ensuring that they're extremely competitive compared to other experienced dentists in Greenwich and South East London.
| Teeth whitening treatment | Cost |
| --- | --- |
| Home Whitening – PolaNight | £399 |
| Enlighten Whitening | £599 |
Please visit our fees page for all our latest prices and special offers.
Teeth whitening options to suit your needs
We are pleased to offer both Enlighten® and PolaNight® whitening. Both treatments are predominantly carried out at home, with the trays being worn overnight.
The ingredients are pH neutral and designed to minimise discomfort and sensitivity.
Enlighten
Enlighten® is a high performance treatment and boasts guaranteed, long-lasting results. It contains an active ingredient that removes stains by chemical oxidation.
The special trays are worn overnight for two weeks and the process is completed with a final 40-minute appointment at the practice. Specific kinds of toothpaste are then supplied to help maintain your new smile.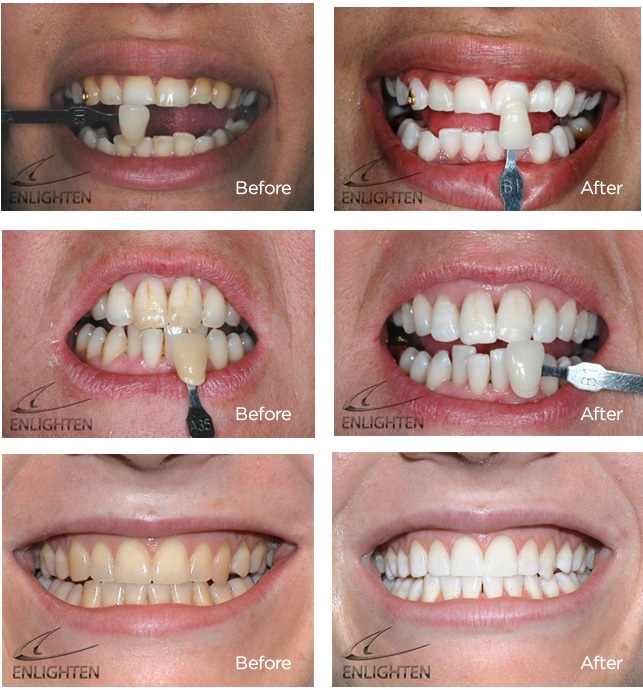 PolaNight
PolaNight® is formulated to whiten the teeth gently and the gel is designed to remineralise the tooth surface by releasing fluoride as it works. The treatment takes between 5 and 14 days. PolaNight® is a more cost-effective solution, but can still achieve the desired results.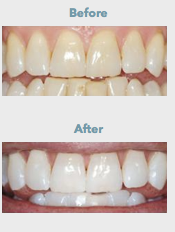 Your teeth whitening appointment
At your first appointment, the dentist will examine your teeth to assess whether teeth whitening is suitable for you. We will explain the different options and the results that you are likely to see. Impressions of your teeth are then taken to accurately create your personalised trays.
The second appointment is arranged when trays are ready. Your dentist will then give you simple instructions on how to carry out the treatment at home.
Are you ready to brighten your smile?
To book an appointment, call 020 8858 1055 or email us.