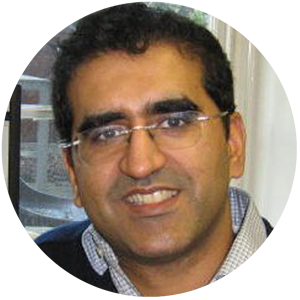 Dr Harneet Mangat
Principal Dentist - GDC No: 69327
MOrth 2000, MSc Lond 1999, FDS RCS Eng 1997, FDS RCS Edin 1996, BDS L'pool 1993
Dr Harneet Mangat qualified as a Dentist from Liverpool Dental School in 1993 and worked as a vocational trainee in Hertfordshire. He then spent three years working in a hospital, when he gained his Fellowship in Oral Surgery qualifications from both the Edinburgh and London Colleges.
In 1997 he began his specialist orthodontic training at Kings and Guildford hospitals. He gained his MSc and MOrth qualifications and completed his training in 2000.
Since then, he has been busy developing his specialist orthodontic practice in South-East London and has trained in the provision of Invisalign, Damon and Lingual braces.
He was the Secretary and then the Chairman of the Orthodontic Specialists Group of the British Orthodontic Society from 2009 - 2014. In 1999 he began his legal training and was called to the English Bar in 2006. As well as his clinical work as an Orthodontist he also serves as a Chariman on the GDC's fitness to practice panel.
Dr Harnert Mangat is also very proud to be the only Gold Invisalign Provider in Greenwich, which means he has helped between 21 and 40 Invisalign patients in the last 12 months.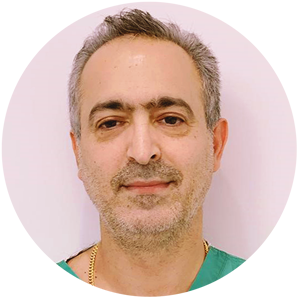 Dr Mehrdad Semeskandehi
Dentist - GDC No: 75127
Qualified from Tannlege Oslo 1997
Profile Coming Soon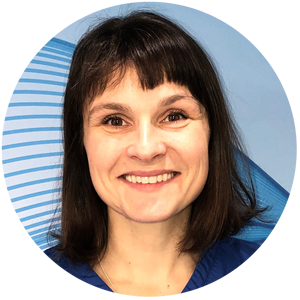 Dr Hanna Sofia Alexandra Brycke
Dentist - GDC No: 84587
Qualified from Gothenburg University 2003
Dr Brycke arrived in the UK since 2005 and has been working at Greenwich Dental Practice since 2010. She enjoys all aspects of dentistry, especially cosmetic dentistry.
Outside of work she enjoys spending time with her family, travelling and DIY.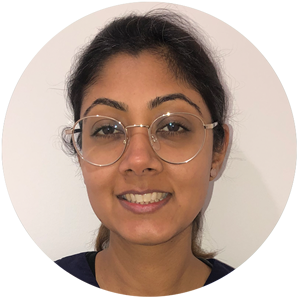 Dr Poonam Jagatiya
Dentist - GDC No: 230610
BDS (Lond) BSc MFDS RCSEd
Poonam qualified from Queen Mary University of London in 2012 having previously completed a Biomedical Science degree at the same establishment, allowing her to broaden her understanding of the human body. She then went on to complete her one year vocational training in East London.
The following year she worked within the Oral and Maxillofacial department at the Royal London Hospital managing trauma and head and neck cancer patients. Since then she has been working as a General Dental Practitioner and currently splits her time working between Greenwich and Basildon, and occasionally works at an out of hour emergency clinic in North East London.
Dr Jagatiya has achieved the Diploma of Membership of the Faculty of Dental Surgery (2014) at the prestigious Royal College of Surgeons, Edinburgh. She has a particular interest in minimally invasive cosmetic dentistry which has been further developed by having taken on a 1 year course at the UCL Eastman Dental Institute. She has also had further training in Endodontics at St Georges Dental Hospital. Poonam is an Invisalign Go provider.
Poonam is a very passionate and articulate dentist. Her very calming nature helps put all patients, even the very nervous ones, at ease.
Outside of work Poonam enjoys travelling around the world, watching Bollywood films and running.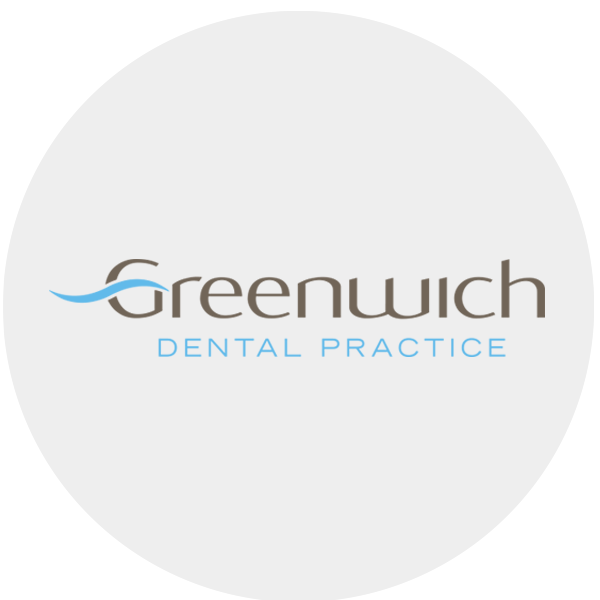 Dr Roma Vasandani
Dentist - GDC No: 265908
Profile Coming Soon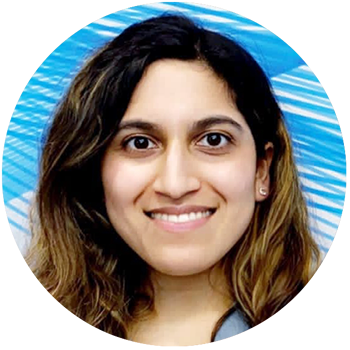 Dr Amy Patel
General Dentist - GDC No: 271820
Profile Coming Soon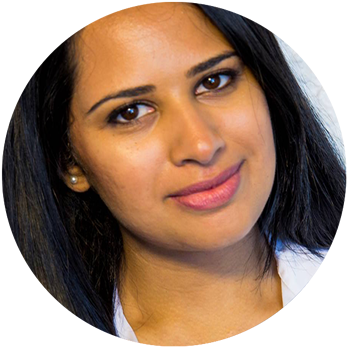 Dr Anira Patel
General Dentist - GDC No: 177593
Profile Coming Soon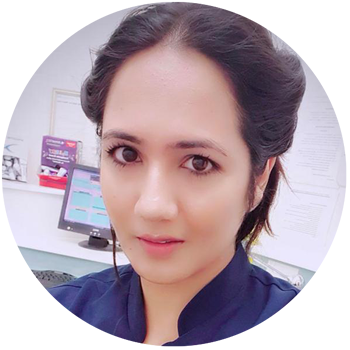 Dr Tooba Zafar
General Dentist - GDC No: 276644
Profile Coming Soon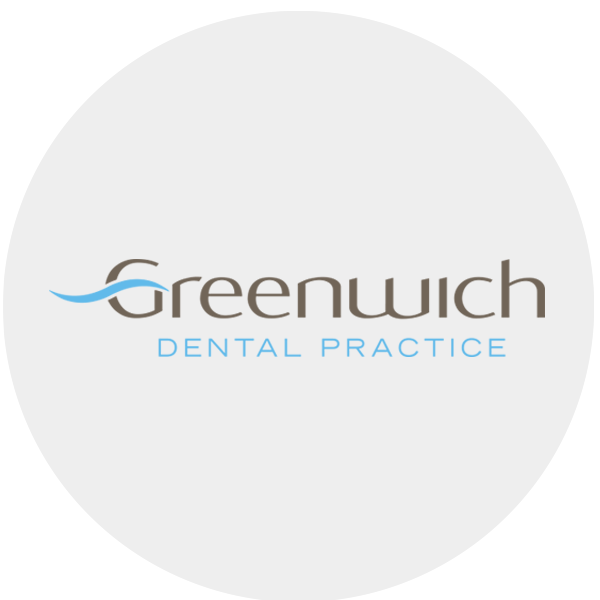 Dr Agata Kijowska
General Dentist - GDC No: 292309
Profile Coming Soon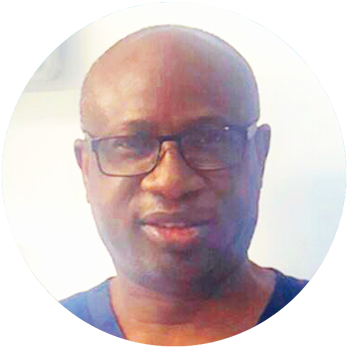 Dr Olawale Adebiyi
General Dentist - GDC No: 77553
Profile Coming Soon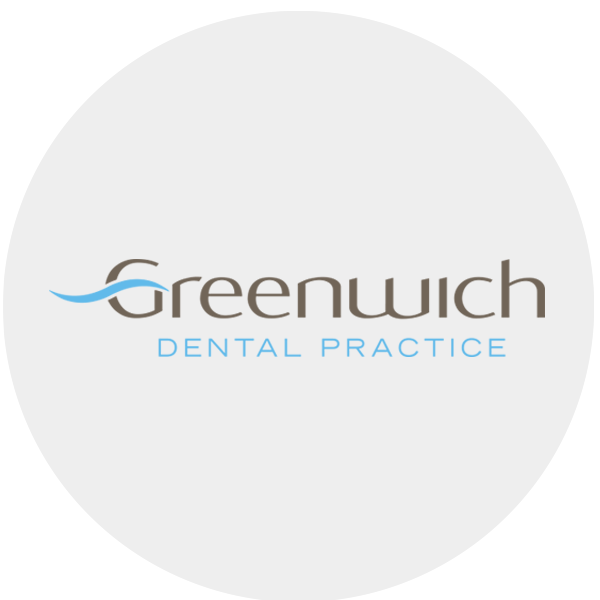 Dr Anjali Kaushik
General Dentist - GDC No: 288461
Profile Coming Soon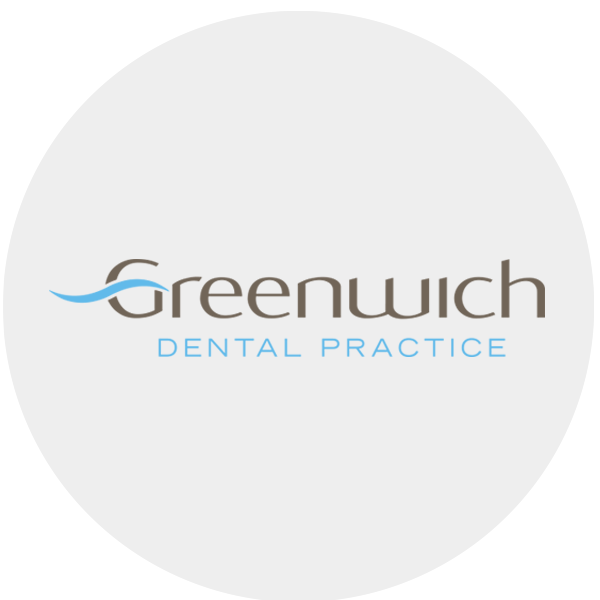 Dr Harish Kasilingam
General Dentist - GDC No: 71812
Profile Coming Soon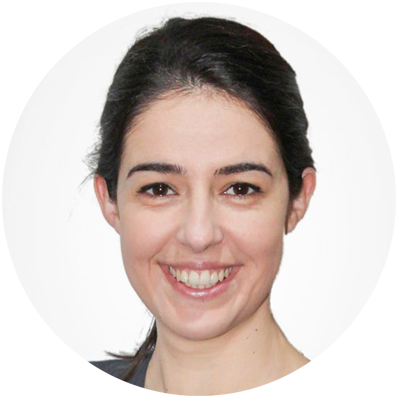 Dr Queli Costa
Dentist - GDC No: 236279
General dentist with special interest in Orthodontics
Dr Queli Costa graduated in 2007 and worked until August 2013 in high end private dental practices in Portugal. During that time, she also completed a postgraduate degree in Orthodontics.
In September 2013 Dr Costa moved to England and started working in a mixed dental practice in Suffolk. In 2016 she moved to London to continue to work in a mixed and private dental practices and was also offered a post at Worcester Acute Hospitals as a Clinical Fellow in Orthodontics to further develop her interest in Orthodontics.
She became certified in Invisalign and 6 Month Smile in 2016 and 2018.
Dr Queli Costa now has 11 years of experience and is driven and passionate about giving her patients the best treatment options.
She is very responsible with high standards of ethical and moral values and a team player with a flexible, versatile and adaptable character.
Dr Costa is looking forward to offering quality dentistry in the state of art setting at the Greenwich Dental Practice.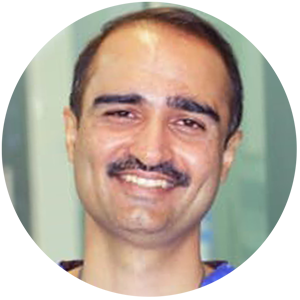 Dr Karun Sagar
Dentist & Clinical Assistant in Orthodontics - GDC No: 151718
BDS, MSc, MJDF RCSEng, MFDS RCPS (Glasg) 
Dr Sagar graduated from a university in India in 2001. After completing her MSc in research in Scotland, he registered with the UK General Dental Council in 2008. He has special interest in orthodontics and minimally invasive dentistry.
In addition to caring for the dental health of patients in both private and NHS practices in Scotland and England, he has also worked as a clinical assistant to specialist orthodontists since 2010.
Dr Sagar enjoys working with all age groups but the opportunity to educate young children to understand how they can prevent dental disease really motivates him. He believes that good health, including healthy teeth and happy smiles, is the best gift parents can pass on to the next generation.
 He has, therefore, limited his practice mainly to Orthodontics since the start of 2018, assisting orthodontic specialists in London and Cambridge.
Outside dentistry, Karun enjoys playing cricket and being the father to his two little ones.
He is looking forward to meeting you and helping you achieve the healthy smile you deserve.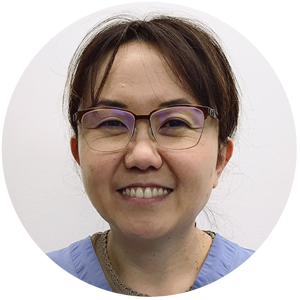 Dr Lee Ng
Specialist Orthodontist - GDC No: 70210
MOrth 2002, FDS RCS Eng 1998, BDS Lond 1994
Lee graduated as a dentist at Guy's Dental Hospital. Following graduation, she took up junior hospital posts in all aspects of dentistry including Oral & Maxillofacial surgery, Orthodontics and Paediatric Dentistry at Sheffield, Rotherham and Birmingham Dental Hospital. During that time, she became a fellow at the Royal College of Surgeons of England.
She spent a year in general dental practice before embarking on a 3 year specialist orthodontic training at King's Dental Institute and St George's hospital where she gained her Masters of Science degree from the University of London and was awarded Membership in Orthodontics in 2002.
Lee has been working in the specialist practice since qualification and has a wide experience treating children and adults ranging from mild to complex cases. She is also a certified Invisalign and Incognito (lingual braces) provider as well as treating with conventional fixed braces.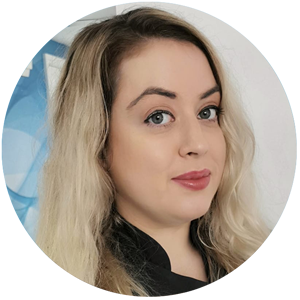 Miss Rachael Nolan
Orthodontic Therapist - GDC No: 245521
Dip Orth Therapy Royal College of Surgeons of Edinburgh 2017, National Diploma in Dental Nursing NEBDN 2013.
Rachael is one of the Orthodontic Therapists working here at Greenwich Dental Practice. She is dedicated to maintaining the highest standards possible in enhancing everyday smiles making her very popular with our patients.
Rachael has been working for Greenwich Dental Practice since 2011. She started out as a Trainee Dental Nurse gaining her Diploma in Dental nursing, awarded by the NEBDN in 2013. Since then, she has had subsequent training in Dental Radiology, Orthodontic Nursing, Impression taking and Fluoride application.
Rachael furthered her career in dentistry by completing her Diploma in Orthodontic Therapy at King's College London. Awarded by the Royal college of Surgeons (Edinburgh) in 2017.
Rachael's hobbies include coin collecting and attending matches of her local football club. She also enjoys travelling to new and exciting places to have 'once in a lifetime' experiences.
Michelle Yuk Ming Tse
Orthodontic Therapist - GDC No: 184550
Profile Coming Soon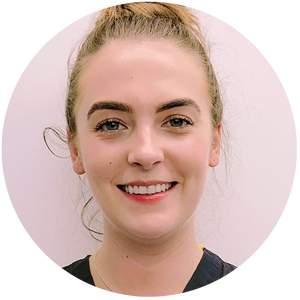 Miss Jade Hodges
Orthodontic Therapist - GDC No: 256720
NEBDN National Diploma in Dental Nursing 2015, BDA Certificate in Dental Radiography 2016, NEBDN Certificate in Orthodontic Nursing 2018.
She has been at Greenwich Dental Practice for 1 year and currently is studying Orthodontic Therapy at the University of Warwick Class of 2018/2019, with orthodontic specialist Dr Harneet Mangat as her mentor.
Jade's interests are in Orthodontics and in her spare time she enjoys travelling the world and spending time with friends and family.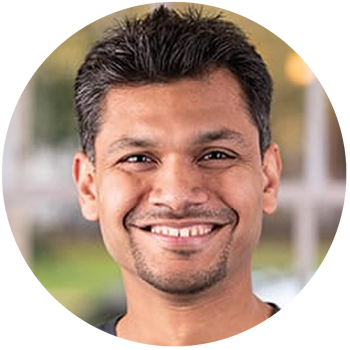 Dr Musaab Siddiqui
Consultant Senior Lecturer Prosthodontics - GDC No: 254930
Profile Coming Soon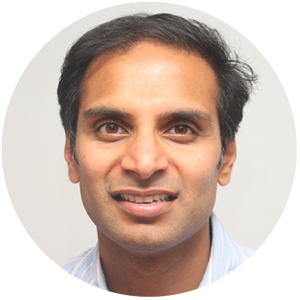 Dr Vamshidar Nagala
Periodontist - GDC No: 154775
Profile Coming Soon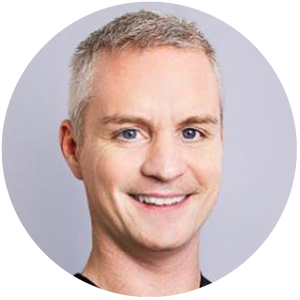 Dr Rory MacSweeney
Endodontic Practitioner - GDC No: 76283
Profile Coming Soon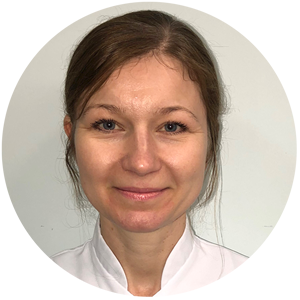 Irena Mikalauskaite
Hygienist - GDC No: 209098
Profile Coming Soon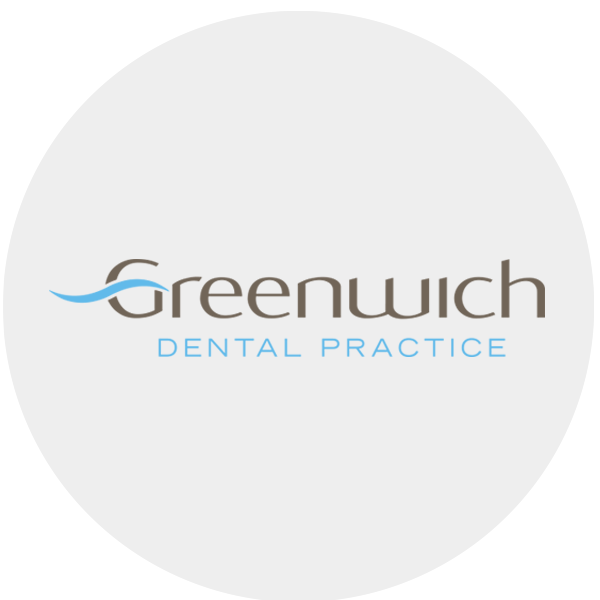 Miss Chelsea Sheppard
Practice Manager - GDC No: 256720
Profile Coming Soon